The highly talented team of our company presents Spindle Target Holder of fine quality. It is used for mounting and aligning the spindle and bore rotation axis. This product can measure rotational axis with telescope and it is fixed with fine adjustment screws and kinematic adjustments screws. These targets are precisely manufactured using premium grade raw material that is sourced from known and reliable dealers. Additionally, it is being presented at the best rates in the industry.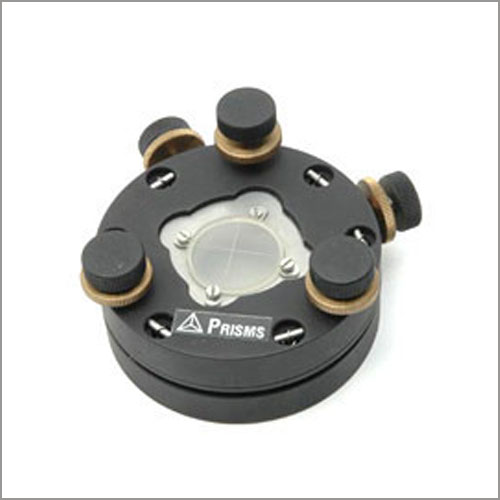 Spindle Targets are special purpose mounted reticule targets. The reticule is a cross line on a Mirror. In Autocollimator application the mirror surface is used to measure angular tilts. In Alignment Telescope application the target cross line reticule is used for measurement of linear shifts.
| | |
| --- | --- |
| Mirror Diameter : | 25 mm |
| Cross Hair Thickness: | 6/10/15 Microns |
Two adjustment screws are provided for linear movement of the Reticule to centre the reticule to the axis of rotation.
Three levelling screws are provided for tilting the mirror surface for aligning the surface perpendicular to the axis of rotation.